Customer Feedback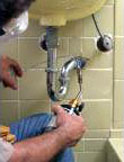 We are really happy with the work you did for us, would definitely recommend you to other people, and use you again if we ever need any work doing.
You are very reliable, trustworthy and friendly people, and felt comfortable with leaving you in our house, and love the finished product. Thanks again.
"Cambro builders did a beautiful job on our house renovation - we gave them the key and they replaced a wall, layed floors, fitted doors & a bathroom and did the painting and decorating.
They came up with helpful ideas and suggestions and even finished on time. We have had them back to do further building work and would recommend them to anyone looking for reliable quality builders."
Hi, I'm Simon Marsh. I've recently had a kitchen built by Cambro builders. I'm very happy with the work they did. I was very pleased with them from quote to completion. They were very happy and friendly people. They used to come to work bang on time every day. I felt I could trust them. Any problems that came along they sorted out for me no problem. They were reasonably priced. As far as I'm concerned, I would recommend these builders to anyone.
We desperately needed some building work done and found CAMBRO via yell.com.
We were worried at first as we had not heard of them and didn't have a recommendation but when we called, John reassured us that they were not a cowboy outfit and was able to provide us with a quote for the work we required as well as a referee who also used them.
CAMBRO expanded our kitchen and bathroom , fitted a back door and window and exceeded our expectations by painting outside brick work which they did not charge us for, they provided good quality materials and worked promptly and had the job done in 5 days.
CAMBRO are trustworthy guys who we left a key with whilst we were at work and they were tidy keeping dust and mess to a minimum, the quote they provided was honest with no hidden extras.
I have recommended CAMBRO to friends and family and would use them again as they provide good quality work.